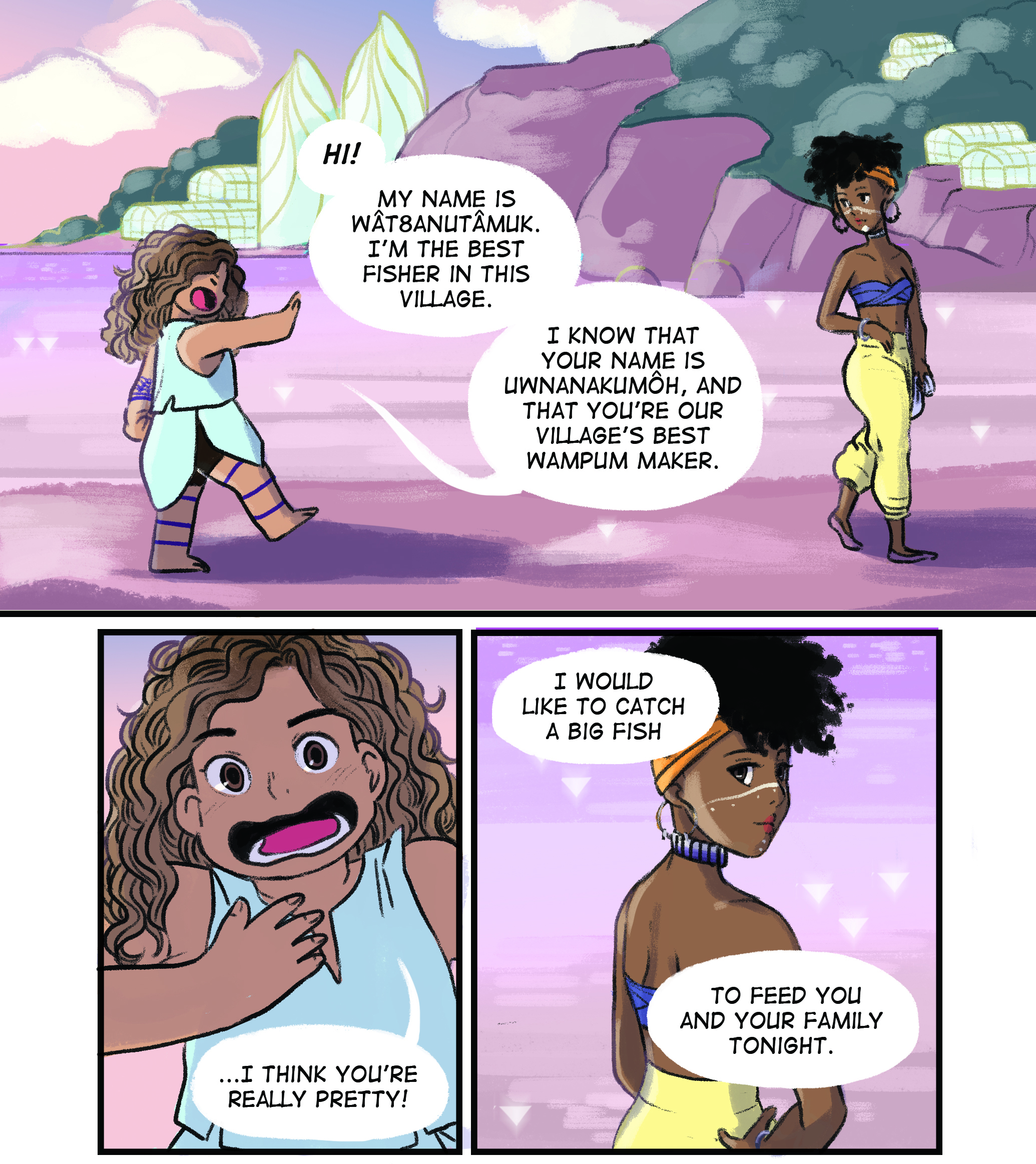 Panels from "The Fisher & The Jeweler" in Shout Out.
Photograph of Wah Lum Malden & Quincy on Lunar New Year in Dorchester.
Panel from "Ye-Ye." Read the whole thing here.
Poster illustration for queer Asian short film Tomato & Eggs, directed by the amazing Nicole Tay and wonderful Tina Xu.
Photograph from A+K's wedding at Camp Wing. More wedding photos here.
Photograph of Lisa P from a Mass Action Against Police Brutality protest. More action and protest photos here.